| | |
| --- | --- |
| | Links'n'Things |
---
LINKS
| | |
| --- | --- |
| | The "Luft46" of Japanese aviation, lots of interesting thing here. |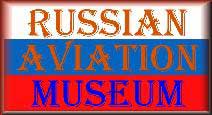 Big library on Russian/Soviet aviation from the 19th century to date.
| | |
| --- | --- |
| Dan Jonson's site is a hive of information on the What if? of the Germans war in the air | |
The USAF Museum
A gold mine on the aircraft of the United States Air Forces, there is just about every thing here they have ever used
"What if?" site for the Western victors of W.W.II
| | |
| --- | --- |
| | A Ukrainian company specializing in X-Planes no one else makes, and dam good at it! There kits and conversions take some work, but the results are very satisfying. They also sell Novo kits. |

Frogkits (they seem to have moved... but to were?)

All things FROG to all people, this site has it all, histories, kits lists and a very comprehensive selection of Frog kits(and other manufacturers) for sale at very fair prices! The service is also very good in my experience.

A Mail Order company based in Lowestoft,England. Very good service. They also have a shop in London near the RAF Museum at Hendon.
FUTURE KITS
The web site of "The Turntable". The people who stock the Omega range of Russian RamJet engines.
| | |
| --- | --- |
| HLJ service is 100%. Get the new and not yet imported kit's from Japan direct! plus the interesting kits which don't get to the UK. What's more you can save a whole lot of money even after the VAT ect has been added. | |
| | |
| --- | --- |
| | The service is not as good as it used to be and the P&P has gone up, however they can get hold of a lot of kits we in Europe haven't seen in years......say no more! |
Very good for secondhand kits, and that goes for the service as well. Now with a newly designed web site so you can buy online.
Now moved to Nebraska USA, they where very good if slow(which is not a bad thing this day and age!) I'm waiting on an order right now and I expect they are just as good.
| | |
| --- | --- |
| These people are making five new Me 262's, MBB in Germany have given new work numbers to the aircraft so they are the real thing, very interesting site. | |
Written by by J. Miranda & P. Mercado "Reichdreams" is a series of very detailed dossiers in English with technical illustrations, 1/72 scale drawings and at least 2 pages of full color illustrations. Originally about German Secret Air Weapons, now expanded to include Allied Secret Weapons as well. Essential reading.
Josha Hildwine
He very kindly let me use some of his art work. The Skoda/Kauba P.14, and I think it's looks dam good, so if you like the S/K P.14 you may well like the other things on his site.
---
BOOKS
Glyn Jones
The Jet Pioneers (Methuen ISBN 0-413-50400-X)
David Baker
Messerschmitt Me 262 (The Crowood Press Ltd ISBN 1-86126-078-4)
Barry Jones
Gloster Meteor (The Crowood Press Ltd ISBN 1-86126-162-4)
Walter Schick & Ingolf Meyer
Luftwaffe Secret Projects Fighters 1939-1945 (Midland Publishing Ltd ISBN 1-85780-052-4)
Dieter Herwig & Heinz Rode
Luftwaffe Secret Projects Strategic Bombers 1935-1945 (Midland Publishing Ltd ISBN 1-85780-092-3)
Hugh Morgan & John Weal
German Jet Aces of WWII (Osprey Publishing Ltd ISBN 1-85532-634-5)
Manfred Griehl
German Jets 1944-1945 (Green Hill Books ISBN 1-85367-356-0)
Manfred Griehl
German Rocket Planes (Green Hill Books ISBN 1-85367-404-4)
Hugh W Cowin
Research Aircraft 1891-1970 X-Planes #1 (Osprey Publishing Ltd ISBN 1-85532-876-3)
Wolfgang Wagner
The First Jet Aircraft (Schiffer Publishing Ltd ISBN 0-7643-0488-7)
J.R.Smith, E.J.Creek & T.H.Hitchcock
Dornier 335 Arrow (Monogram Aviation Publications ISBN 0-914144-52-9)
Bill Gunston
The Osprey Encyclopedia of Russian Aircraft (Osprey Publishing ISBN 1-84176-096-X)